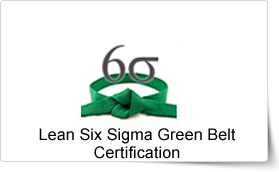 PD Training recently analysed the levels of investment in professional development training (non IT) during the past 18 months by clients belonging to the "government" sector, which included local, state and federal agencies across Australia,  and identified this sector concentrated the bulk of their spending on Lean Six Sigma (LSS) training courses and certifications delivered by PD Training.
So why are Australian government agencies of all sizes investing heavily in Lean Six Sigma training for their staff?
This trend can be explained by an article, "Can Lean Six Sigma Reduce Government Waste?" by Jill Jusko.  Jusko argues that although there are a number of challenges for successful implementation, the Lean Six Sigma framework can help reduce government waste.
The online survey research was conducted by the American Society for Quality, which revealed that "Some 75% of the survey respondents said they had implemented Lean Six Sigma in their organizations, with 75% reporting improved quality levels, 73% identifying reduced costs, and 68% reporting improved competitiveness or pursuit of their core mission."
Furthermore, the survey respondents suggested that "providing training for key members of the administration and government agency management teams" should be one of the first steps a government agency could take to effectively implement Lean Six Sigma.
This makes sense as top administers and managers need to have a firm understanding of the "philosophy" and goals of a Lean Six Sigma implementation before it happens to gain "buy-in" and understand the implementation process, hence the need for the 1 day Lean Six Sigma Executive Briefing course.
From there, an organisation would choose the number of staff to attend the various levels of Lean Six Sigma training including the Yellow Belt, Green Belt and Black Belt certifications depending on the size of the organisation, the complexity of the current processes and the budget available for this project.
For all general staff not directly included in the implementation, there is also a 1-day course for Lean Six Sigma general awareness for all staff, so they understand the reasons behind the initiative and some of the impacts that may occur during an implementation.
Although these findings are from an American study, similar results can be expected for Australian government organisations, which explains the reasons behind the popularity among government agencies to choose PD Training for their Lean Six Sigma courses.
Other Popular Training Courses
While the LSS courses were the most popular by spend in this 18 month window, a short list of other PD Training courses were also popular among government clients included (listed by popularity):
These courses are all in PD Training's top 20 most popular courses and teaches vital skills required for staff members of government organisations.
http://www.industryweek.com/public-policy/can-lean-six-sigma-reduce-government-waste