As any corporate executive knows that their personal assistant can be an invaluable resource, so keeping them well trained on the latest interpersonal skills is beneficial.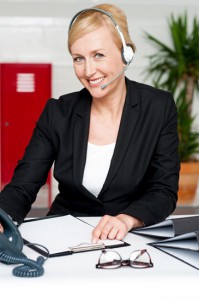 To become better at your job, consider using Foundation Skills for Personal Assistants and Secretaries Training Course delivered by pdtraining in Sydney, Melbourne and other cities in Australia.
An executive assistant provides professional support, follow-up on communications, scheduling management and even can help with personal requirements as well.
Personal assistants in Sydney, Melbourne and Brisbane do need continuous up-skilling to be able to stay on top of the latest technologies, management systems and professional communication skills.
PD Training delivers a course aimed directly at executive assistants and covers a range of skills including:
Become highly organised using smart, efficient systems
Manage time more effectively & strategically
Master prioritisation of time, complete all important tasks and help their manager do the same
Learn highly effective verbal and nonverbal communication techniques
Empower themselves and become more proactive
Deal more effectively with their manager
Learn to take care of themselves & recognise the importance of doing so
Pdtraining delivers 1000's of professional development courses each year in Brisbane, Sydney, Parramatta, Melbourne, Adelaide, Canberra and Perth, so you can be assured your training will be delivered by a qualified and experienced trainer.
All public Foundation Skills for Personal Assistants and Secretaries Training courses include am/pm tea, lunch, printed courseware and a certificate of completion.  Customised courses are available upon request so please contact pdtraining on 1300 121 400 to learn more.