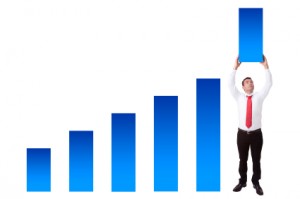 Sales Training Can Generate Great Sales and Income
If you are looking to gain new skills in sales, consider joining Sales Training Course from pdtraining in Sydney, Canberra and other cities in Australia.
There is nothing worse then ringing a company that has a good product but you are turned away due to the manner in which you were dealt with over the phone. Is your company in these shoes?
If so I guarantee this results in lost business.
The phone can be your customers first point of contact to your business and therefore the impression your team give over the phone is the first impression your clients have not only of the person who is dealing with them but also of the entire company. Every time your team answers the phone they need to visualise it as a cash register 'ching ching'. They are in the best position to turn this call into a sale.
All it takes is a couple of fine tuning techniques to turn your team into well groomed telephone professionals.
pdtraining's Professional Telephone Etiquette Course identifies a lot of 'no no' words that we should remove from our vocab as they can create a negative impact. You also learn the art to stand in the 'HEAT' when faced with a difficult caller. Plus much much more.
This course is not only for the inexperienced it is also for the rest of us who have fallen into our own set speaking patterns and not realising our potential by fine tuning what we say.
Click here to view our Professional Telephone Course Outline
Click here to contact a trainer to discuss your needs
Pdtraining delivers 1000's of professional development courses each year in Brisbane, Sydney, Parramatta, Melbourne, Adelaide, Canberra and Perth, so you can be assured your training will be delivered by a qualified and experienced trainer.
All public Sales Training courses include am/pm tea, lunch, printed courseware and a certificate of completion.  Customised courses are available upon request so please contact pdtraining on 1300 121 400 to learn more.