To establish and maintain a supply chain, it is essential that all the different factors are assimilated and synchronised.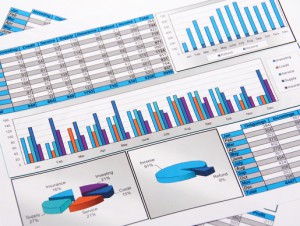 If you are looking to enhance your knowledge and skill of Supply Chain Management, you may participate in Supply Chain Management Training Course delivered by pdtraining in Adelaide, Canberra, Melbourne and other cities in Australia.
Supply Chain Management (SCM) involves the following three levels:
Strategic Level
Tactical Level
Operational Level
It is important to create a productive supply chain that will work on all three levels. Beginning with strategic planning and ending with the management of daily operational tasks, the effectiveness at each of these levels ensures a smooth and highly efficient supply chain.
Strategic Level
At the strategic level, planning is done where the entire groundwork of how the supply chain will work is carried out. Data from various sources is taken and decisions are made keeping in mind the long-term goals of the company. When strategic planning is conducted, every major factor affecting the supply chain such as consumers, suppliers, transportation, company goals, resources, etc. are analysed, and its use and value determined.
At the strategic level, issues that are discussed include:
Choosing the resources
Calculating costs
Establishing customer demand
Product management
Carrying out innovations and experiments to meet customer demand
Finding methods to make the chain more effective
Strategic level is a vital level of Supply Chain Management, as creating an effective strategic plan ensures the success of the other two levels.
Tactical Level
After the broader planning where long-term suitability of operations is carried out, at the tactical level, planning on how the short-term goals must be met is done. The short-term goals may include:
Finding new suppliers or engaging with older ones better
Gathering of the required materials and human resources
Creating schedules for suppliers and employees
Ensuring transportation needs are met
Developing methods to synchronise supply and demand better
Looking at warehousing facilities
At this level, the decisions that are made impact the cost and the effectiveness of the supply chain. As the decisions regarding the day-to-day operational activities are taken, the role of factual information, experience of the planners and innovation becomes important.
Operational Level
At this level, the decisions taken are implemented and the day-to-day operations are managed to fulfil the goals determined during the first two steps. At the operational level, planning, analysis and changes are conducted to keep the supply chain optimised. It needs to be remembered that success at this level heavily depends upon the other two levels. Without effective planning for both long and short-term, operations on a daily basis cannot be improved to reach maximum productivity.
The operational level involves the following activities:
Ensuring that supply is consistent and the demand is met
Keeping an account of progress, materials and human resources
Managing materials, operations and human resources
Making sure that waste is reduced/removed
When all three levels are given equal importance, a supply chain can be optimised, demand met every time and costs reduced. Avoiding the first, the second, or the first two levels may lead to the inability to meet demand, widening the difference between company goals and operations, an increase in cost due to waste and ineffectiveness, and lack of productivity. Therefore, companies must invest in the strategic and tactical level before moving to the operational level.
Pdtraining delivers 1000's of professional development courses each year in Brisbane, Sydney, Parramatta, Melbourne, Adelaide, Canberra and Perth, so you can be assured your training will be delivered by a qualified and experienced trainer.
All public Supply Chain Management Training courses include am/pm tea, lunch, printed courseware and a certificate of completion.  Customised courses are available upon request so please contact pdtraining on 1300 121 400 to learn more.