Why the Customer Might Not Always Be Right…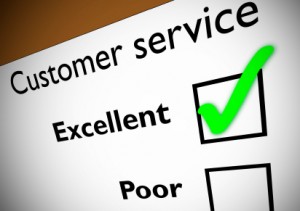 If you want to develop new skills in customer service, consider participating in Customer Service Training Course delivered by pdtraining in Sydney, Perth and other cities in Australia.
Of course not!  To assume that the person who walks in off the street has more knowledge than a professional, trained and experienced in their field, does not make any logical sense.
Quite clearly that concept is a fiction.
However, it is a fiction which was created for a very good reason – to highlight the critical importance of Customer Service!
Sometimes, a great form of customer service is to gently lead the customer away from an incorrect assumption and towards a better understanding of a situation.
The reason this must be done gently, is that while the customer is NOT always right, they ARE always the foundation on which your business profitability is based.
Sales Training will teach you how to build a transaction.  Customer Service Training will teach you how to build an entire series of transactions.
You service your car regularly, so do the same with your Customers!
Pdtraining delivers 1000's of professional development courses each year in Brisbane, Sydney, Parramatta, Melbourne, Adelaide, Canberra and Perth, so you can be assured your training will be delivered by a qualified and experienced trainer.
All public Customer Service Training courses include am/pm tea, lunch, printed courseware and a certificate of completion.  Customised courses are available upon request so please contact pdtraining on 1300 121 400 to learn more.