Negotiation in a business setting is in many ways the king of skills.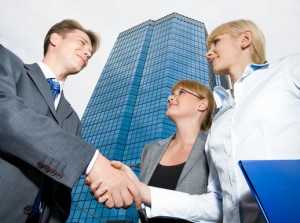 If you are looking to build skills in negotiating, consider using Negotiation Training Course offered by pdtraining in Sydney and other cities in Australia.
A master negotiator has strong presentation skills, requires good communication skills, and in every successful negotiation there is an element of sales skill needed.
However, aside from the mechanics of the negotiation itself, it is important to remember the strategic implications of any negotiation.
When you negotiate, you are not really just talking about prices or terms and conditions.
What you are actually doing is setting parameters for a new or ongoing business relationship.  A successful negotiation, leading to a deepening and strengthening of a business relationship (and therefore ongoing profitability) is one where both/all parties leave the negotiation feeling satisfied with the outcome.
Win-win is the aim, where each party has what it needs and some of what it wants, and will therefore continue to do similar business in future.
"Always leave a little salt on the bread"
Ike Solomon from Bryce Courtenay's:  The Potato Factory
Pdtraining delivers 1000's of professional development courses each year in Brisbane, Sydney, Parramatta, Melbourne, Adelaide, Canberra and Perth, so you can be assured your training will be delivered by a qualified and experienced trainer.
All public Negotiation Training courses include am/pm tea, lunch, printed courseware and a certificate of completion.  Customised courses are available upon request so please contact pdtraining on 1300 121 400 to learn more.