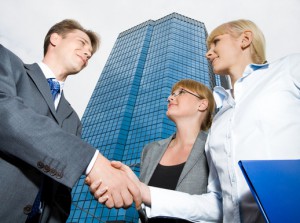 Powerful negotiation requires a combination of skills including verbal and non-verbal communication, setting and maintaining the right attitude, and empathy.
To develop skills in negotiation, consider using Negotiation Training Course offered by pdtraining in Parramatta, Melbourne, Canberra and other cities in Australia.
Key Skills Include:
• A Sense of Humor
• Respect
• Self-Confidence
• Emotional Intelligence
• Persistence
• Patience
• Creativity
Without the above factors, negotiations will be difficult if not impossible.
The necessity for negotiation arises because neither party will be able to get everything they want.
Pdtraining delivers 1000's of professional development courses each year in Brisbane, Sydney, Parramatta, Melbourne, Adelaide, Canberra and Perth, so you can be assured your training will be delivered by a qualified and experienced trainer.
All public Negotiation Training courses include am/pm tea, lunch, printed courseware and a certificate of completion.  Customised courses are available upon request so please contact pdtraining on 1300 121 400 to learn more.