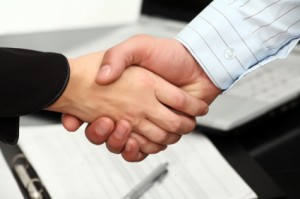 How to Get What You Want from a Negotiation
To develop skills in negotiation, consider participating in Negotiation Training Course offered by pdtraining in Sydney, Melbourne, Adelaide and other cities in Australia.
Knowing that there must be concessions, each party in the negotiation is required to adopt an attitude of understanding that they must get the best deal possible in a way which is acceptable to the other party.
If this aspect is missing, then a true negotiation cannot take place.
So how do you best approach a negotiation scenario?
The importance of effective speaking and active listening is clear; it is necessary to establish what you are looking for and what you are prepared to accept, while understanding what the other parties will be happy with.
A sense of humour and a positive and motivated attitude are essential because they allow for a sense of give and take.
Negotiations can become fraught, and having the ability to see the other side's point of view while being sanguine with regard to what you can achieve will be essential.  Of course you will want as much as you can get – but the other side needs to achieve what they can, too.
Seriously uneven negotiations will simply lead to further problems along the line.  An atmosphere of respect is essential.
If you do not make concessions while demanding them from your counterpart, it makes for a negotiation which will end in dissatisfaction.
However important a sense of understanding for your "opponent" may be, it is also necessary to have the confidence to not settle for less than you feel is fair.
Good negotiators understand the importance of balance.
Yes, you will have to make concessions, but the point of making concessions is to secure what you can get – so you need to pay attention to your bottom line and ensure you are not beaten down to a minimum.  Knowing what is realistic, and ensuring that you can get the best deal, relies on being ready to insist upon something that the other side may not be willing to give initially.
Emotional intelligence, persistence, patience and creative problem solving can all play a part here.
Pdtraining delivers 1000's of professional development courses each year in Brisbane, Sydney, Parramatta, Melbourne, Adelaide, Canberra and Perth, so you can be assured your training will be delivered by a qualified and experienced trainer.
All public Negotiation Training courses include am/pm tea, lunch, printed courseware and a certificate of completion.  Customised courses are available upon request so please contact pdtraining on 1300 121 400 to learn more.