Is it Possible to Win at Negotiation?
If you are looking to gain new skills in negotiating, consider using Negotiation Training Course offered by pdtraining in Adelaide, Brisbane, Perth and other cities in Australia.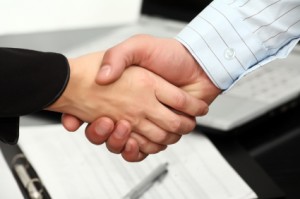 If you enter a negotiation with the intention to WIN, you are already half way towards an unsuccessful outcome.  If, on the other hand, you enter a negotiation with the intention to craft a workable deal, sustainable, and valued by all, you are 25% of the way toward success.  The other 75%, you can learn from pdtraining.
The purpose of a true negotiation is as follows:
The parties have each identified that there is a potential for their own benefit, through an association or deal with the other party.  Therefore, a "win"= a deal, or in other words, a successful negotiation.
For this to happen, the outcome of the negotiation must be good, or at least OK, for both parties.
If the outcome of the negotiation is great for one party, and marginal for the other, the strong likelihood exists that there will be a large number of disputes, costing both parties time and money to resolve.  This is not ideal, and will mean that the relationship will undoubtedly break down over time.
Negotiation training will help you to navigate this apparently trackless wilderness and forge the most beneficial deals for your company.
This is a critical and complex skill to develop, and is almost impossible to perfect without professional training.
Pdtraining delivers 1000's of professional development courses each year in Brisbane, Sydney, Parramatta, Melbourne, Adelaide, Canberra and Perth, so you can be assured your training will be delivered by a qualified and experienced trainer.
All public Negotiation Training courses include am/pm tea, lunch, printed courseware and a certificate of completion.  Customised courses are available upon request so please contact pdtraining on 1300 121 400 to learn more.