First Impressions Certainly Counts!
If you are looking to gain skills in professional telephone communications, consider participating in Professional Telephone Skills Training Course delivered by pdtraining in Sydney, Adelaide and other cities in Australia.
An immediate judgment is made about your company based not on business research, financial analysis, results tracking, customer referrals or B2B needs analysis, but simply on the first thing they see or hear.
And first impressions are harder to shift than you might think!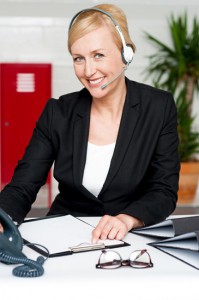 Accordingly, it is of critical importance to your company that every customer-facing aspect is carefully analysed to ensure that it evokes the correct type of image for the enhancement of the business.
Ensure you have properly crafted telephone answering scripts, and that ALL staff use them ALL the time.
I once answered an internal call with "hey dude, how they hangin", only to find out after 5 seconds of stunned silence that my interlocutor was not my mate Dave from down the hall, but a well-respected female Judge whom Dave had blind-transferred to me with a software question.  Embarrassment on both sides, and damage done to my employer (fortunately, no legal action though).
I lost the Judge as a client, and have never made the same mistake again.
This is just one of hundreds of gold nuggets available in our Communication Training and Customer Service Skills courses.
The devil is in the detail.
Pdtraining delivers 1000's of professional development courses each year in Brisbane, Sydney, Parramatta, Melbourne, Adelaide, Canberra and Perth, so you can be assured your training will be delivered by a qualified and experienced trainer.
All public Professional Telephone Skills Training courses include am/pm tea, lunch, printed courseware and a certificate of completion.  Customised courses are available upon request so please contact pdtraining on 1300 121 400 to learn more.