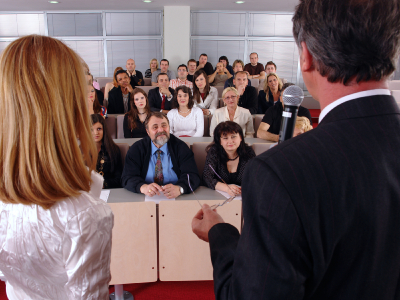 Conference Workshops
Do you want your conference to be memorable, fun, interactive and have a real highlight?
PD Training's dynamic trainers can add that flair, excitement and much much more!
PD Training boasts over 400 of the best trainers across Australia that can deliver a tailored version of any of our Professional Development Training Courses at your conference.
Our conference workshops can be delivered in a high-impact environment where your team is split into smaller groups or delivered as an engaging key-note presentation to the entire group - you decide!
Whether you are a looking to fill a 1 hour time slot or for an all day event, contact PD Training - we can help you.
Contact us now on 1300 121 400 or send an enquiry to
v Return to In-House training