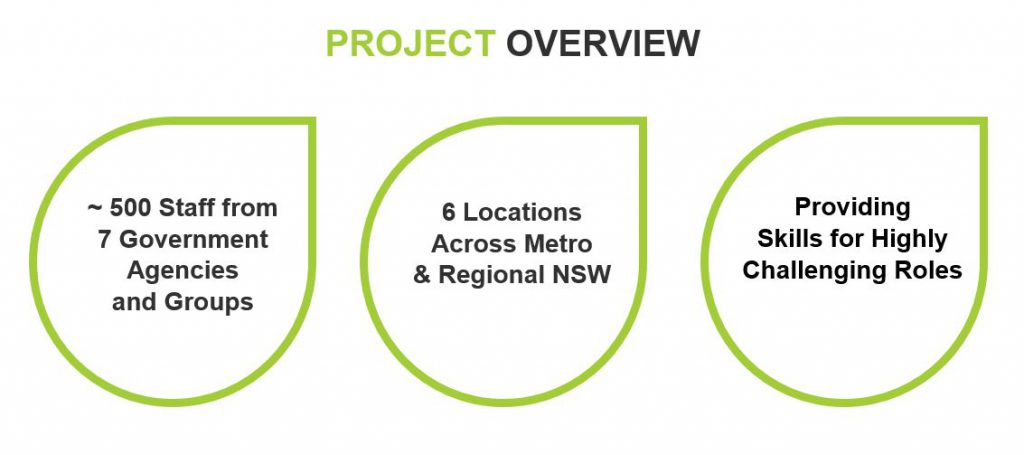 The continually changing needs of our communities and growing populations necessitates the continual development of infrastructure such as dams, roads, pipelines, tunnels and bridges in rural and urban areas.
With development comes the need to use existing land in different ways, unfortunately this often requires the need to compulsorily acquire people's homes and businesses.
Compulsory Property Acquisition NSW recognised that to support its staff in these highly challenging roles it needed to provide an holistic professional development solution that addressed both the job skills required for the role as well as looking after the mental and emotional well being of these employees.