Can You Buy Time?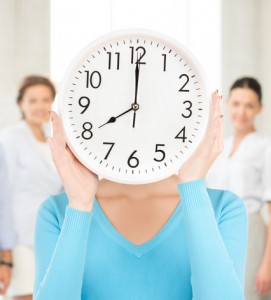 You can develop skills to get more done in less time by participating in Time Management Training Course offered by pdtraining in Melbourne and other cities in Australia.
Last week, I had an unusual comment from a time management course attendee.
She said that there was only one useful technique she had learned from the three-hour Power Session course she attended, as she was already an expert time manager at work. Therefore, we sat down to work out the metrics.
The time management technique which was new to her, related to email management.  I asked her how much time it would save her per workday.  She responded that it would save her 7 minutes per day.
At 26 years of age, we calculated that she had at least 24 years of paid work remaining before retirement, meaning that just that one time management tip will save her 4 MONTHS of productive work hours in her future career.
Therefore, even for an already VERY good time manager, attending a PDtraining course has increased her chances of future promotion, meeting KPIs, and rapidly progressing her career in a very competitive workplace.
"One great technique, used 10,000 times in a career, is GOLD"
Pdtraining delivers 1000's of professional development courses each year in Brisbane, Sydney, Parramatta, Melbourne, Adelaide, Canberra and Perth, so you can be assured your training will be delivered by a qualified and experienced trainer.
All public Time Management Training courses include am/pm tea, lunch, printed courseware and a certificate of completion.  Customised courses are available upon request so please contact pdtraining on 1300 121 400 to learn more.