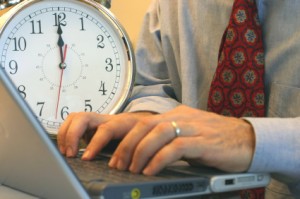 During last week's time management training class the activities and techniques that people said would have the biggest impact on how they worked will be the idea of 'Eat that Frog' that talks about the most important step is just to get in there and do it – don't procrastinate and put off the things you don't want to do;
Just Do It!
To gain skills in managing time successfully, consider participating in Time Management Training Course delivered by pdtraining in Sydney, Parramatta, Melbourne and other cities in Australia.
Participants always enjoy learning about goal setting – using S.M.A.R.T. goal setting techniques it's always interesting when we do the goal setting activity just to see how many people have goals, but when they analyse them they realise that without using the S.M.A.R.T. goal setting technique their goals are often unachievable, so they lose motivation and discipline in their time management.
The time management course covers both those concepts in much more detail and includes many more important time management techniques, but it is often those two strategies that participants refer to when they answer 'what will be most useful for you when you get back to work?'
Pdtraining delivers 1000's of professional development courses each year in Brisbane, Sydney, Parramatta, Melbourne, Adelaide, Canberra and Perth, so you can be assured your training will be delivered by a qualified and experienced trainer.
All public Time Management Training courses include am/pm tea, lunch, printed courseware and a certificate of completion.  Customised courses are available upon request so please contact pdtraining on 1300 121 400 to learn more.