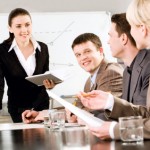 Henry Ford quoted "Coming together is a beginning. Keeping together is progress. Working together is success."
Many teams never work at their optimum. To get your team to work to peak performance you need to have at least the following:
Company Vision – Leadership Training
SMART Goals – Time Management
The Right Team - Team Work and Team Building
Effective Communication Channels – Communication Training
Team Motivation – Motivating Employees
and that's just a start! You then need:
The right supervisory skillset – Supervising Others
Negotiate Outcomes – Negotiation Skills
Keep things moving – Change Management
Succession Planning – Coaching and Mentoring
Plus a whole lot more!
See how pdtraining.com.au can assist you to help make your teams to work to their peak performance!
Team success is sweet!