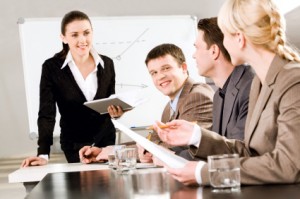 Training is vital for continuous growth of employees and through them of the company.
To develop skills in training others, consider joining Train the Trainer Training Course offered by pdtraining in Sydney and many other cities in Australia.
Creating in-house corporate trainers is a specific skill-set, especially if the organisation plans on providing TAE level assessments and qualifications.
PD Training now provides effective train-the-trainer training in a face-to-face classroom scenario or via individual online modules.
The Elearning modules are also mapped to nationally the accredited TAE qualification.
For the first time in Australia, companies and individuals can purchase specific units of competency from a range of qualifications like the Certificate IV in Training and Assessment (TAE40110).
To train others effectively means you're getting your point across, in a concise and professional manner, whether the training is delivered by a supervisor to subordinate or as a corporate trainer tasked with up-skilling staff.
The following skills and competencies are taught in the Train the Trainer Training Course.
Learning Outcomes
By the end of this training course, participants will:
1. Clarify role and responsibilities in the assessment process
1.1 Discuss and confirm purpose of assessment with relevant people
1.2 Discuss and confirm benchmarks for assessment with qualified assessor
1.3 Access, read and clarify assessment plan with qualified assessor
1.4 Discuss and agree with qualified assessor the specific responsibilities in gathering evidence and types of evidence to be gathered
2. Confirm organisational arrangements for evidence gathering
2.1 Access and confirm relevant assessment system policies and procedures; organisational, legal and ethical requirements; and other relevant advice on assessment
2.2 Clarify nominated assessment tools and methods for collecting evidence with qualified assessor, to ensure that procedures to be followed and instruments to be used are clear
2.3 Discuss and confirm with relevant people assessment context, including candidate's characteristics and any need for reasonable adjustments
2.4 Confirm and arrange resource requirements in consultation with relevant people
3. Collect evidence in accordance with the assessment plan
3.1 Explain assessment process to candidate, including the different responsibilities of the parties involved, and refer any candidate issues or concerns to qualified assessor prior to undertaking assessment activities
3.2 Use assessment instruments to gather quality evidence within available time and resources, according to organisational, legal and ethical requirements
4. Record and report findings
4.1 Organise and provide evidence to the qualified assessor in a format suitable for analysis according to assessment system policies and procedures
4.2 Actively seek feedback from the qualified assessor on whether evidence-gathering activities meet the principles of assessment and whether evidence collected meets the rules of evidence
4.3 Document areas for improvement in collecting evidence, for future assessment activities
Pdtraining now provides you the flexibility of purchasing a range of training products in a range of prices guaranteed to suit any company's LnD budget.
Attend a one day Train the Trainer Training Course, signup for a single unit online or get a complete accredited Cert IV TAE program all in one simple and easy to access online LMS.
Pdtraining delivers 1000's of professional development courses each year in Brisbane, Sydney, Parramatta, Melbourne, Adelaide, Canberra and Perth, so you can be assured your training will be delivered by a qualified and experienced trainer.
All public Train the Trainer Training courses include am/pm tea, lunch, printed courseware and a certificate of completion.  Customised courses are available upon request so please contact pdtraining on 1300 121 400 to learn more.