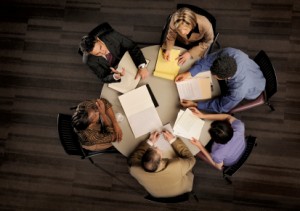 It is essential in the process of setting goals that you have a specific timeframe within which you will make your goal a reality.
If you are looking to train in setting goals and accomplishing tasks, consider using Goal Setting and Getting Things Done Training Course offered by pdtraining in Sydney, Melbourne, Canberra and other cities in Australia.
It is often a good idea to work backwards in this process – start from the point of having successfully achieved your goal, then work out what actions you need to take in order to reach each milestone along the way.
Assign an achievable timeframe to each milestone, then break each one down into activities or action items, in the order in which they need to be done. Again figure out a timeframe for each.
Now write them in your diary (or set outlook appointments for yourself).
Look!  Now you have not just goals, but a realistic plan for making them a reality!
That is the road to business success…
Pdtraining delivers 1000's of professional development courses each year in Brisbane, Sydney, Parramatta, Melbourne, Adelaide, Canberra and Perth, so you can be assured your training will be delivered by a qualified and experienced trainer.
All public Goal Setting and Getting Things Done Training courses include am/pm tea, lunch, printed courseware and a certificate of completion.  Customised courses are available upon request so please contact pdtraining on 1300 121 400 to learn more.