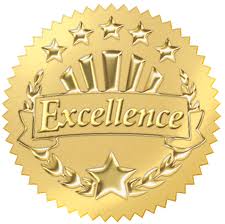 What Are Centres of Excellence?
Pd training is developing dedicated centres for excellence to provide organisations with comprehensive specialist programs to take the organisations to the next level.
The centres for excellence will be Leadership for Leaders, Customer Service Excellence, Sales Excellence, Excellence in Coaching and Mentoring and Excellence in Dynamic Presentations.
The centres for excellence will be run by Australia's most passionate and experienced trainers and will deliver specialised Australian content as well as engaging exciting and practical tools. The centres for excellence are under development now and will be progressively launched by January 2012.
Pdtraining delivers 1000's of professional development courses each year in Brisbane, Sydney, Parramatta, Melbourne, Adelaide, Canberra and Perth, so you can be assured your training will be delivered by a qualified and experienced trainer.
All public courses include am/pm tea, lunch, printed courseware and a certificate of completion.  Customised courses are available upon request so please contact pdtraining on 1300 121 400 to learn more.