How Can You Get What You Want and Still Be Liked?
If you are looking to develop self confidence, consider participating in Assertiveness and Self Confidence Training Course delivered by pdtraining in Sydney and other cities in Australia.
Either they are naturally great communicators, assertive without being rude or aggressive, therefore blessed with what most of us can only learn over time …
OR they have made the effort and investment to learn a few simple, effective styles and techniques to get their position across to their peers and superiors in a non-ego-driven, nonthreatening, collaborative, effective way.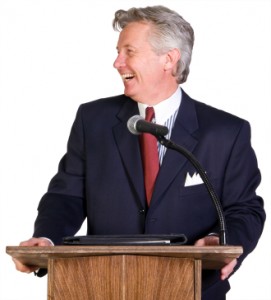 US presidents (and Australian Prime Ministers) have entire staffs dedicated to helping them communicate in this style on the world stage – After they have already been assertive enough to attain that position in the first place!
How much more then do normal, real-world people like us need to think about using those same tools and techniques to enhance both our personal and professional interactions?
Well, for me, the answer has got to be: "A lot!" I won't bore you with my own story, suffice to say that learning, practicing and implementing those skills has put me in a position where I can now do what I love (training) without the need to worry about finances.
You can benefit from the complex lessons that me and my fellow professional PDtrainers have learned in the real world of business. Please don't learn all those lessons the hard way!
"Those who do not learn from history are doomed to re-live it" :- Philosopher, Santayana
Pdtraining delivers 1000's of professional development courses each year in Brisbane, Sydney, Parramatta, Melbourne, Adelaide, Canberra and Perth, so you can be assured your training will be delivered by a qualified and experienced trainer.
All public Assertiveness and Self Confidence Training courses include am/pm tea, lunch, printed courseware and a certificate of completion.  Customised courses are available upon request so please contact pdtraining on 1300 121 400 to learn more.