HR departments in Australia are facing hefty costs with regards to onboarding new staff, existing staff transitioning to new roles and staff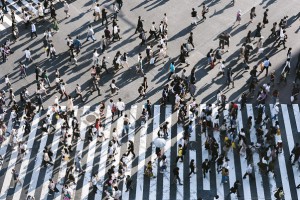 leaving the organisation full stop.
Costs related to employees who transition to another role or new staff onboarding are real, so making sure the employee who is transitioning, or the new staffer being onboarded, is well equipped for those changes is crucial to reduce those costs as much as possible.
Recruitment and Transitional Costs
According to research by VitalSmarts1, some example costs associated with staff transition and onboarding were identified as follows:
"To determine the various transition costs, the researchers took into account the time it took to learn the skills for the job, manage its demands, understand the ins and outs of the team or company, navigate the culture, and to become "fully proficient". They paired this with the salary costs during the transition period and opportunities that were delayed/missed.
They found that:
Employees entering the workforce for the first time had a transition period of 5-6 months and their transition cost the company $18,000 USD. The habits these employees found hardest to master were: taking initiative, mastering company systems/processes and knowing when to ask for help.
Employees taking their first people-management position had a transition period of 6-7 months and their transition cost the company $25,000 USD. The habits these employees found hardest to master were: knowing how to delegate properly, learning how to communicate downwards (helping others to understand the reasoning behind their decisions) setting clear expectations and providing effective discipline such as holding staff accountable for performance issues.
Experienced, non-supervisory external hires had a transition period of 4-5 months and their transition cost the company $16,000 USD. The habits these employees found hardest to master were: knowing when to ask for help and mastering company systems/processes.
Experienced, non-supervisory employees, hired internally had a transition period of 3-4 months and their transition cost the company $11,000 USD. The habits these employees found hardest to master were: needing to receive coaching/training, mastering new systems/processes and knowing when to ask for help.
"As [organisations] look to reduce those costs, they need to consider that onboarding requires more than mastering the skills involved in the new role. They need to help employees turn these skills into the kind of automatic, unthinking habits that drive reliable performance," says David Maxfield, vice president of research at VitalSmarts."
Staff Turnover
With regards to staff leaving the organisation, the costs are also very real.
"The Australian Bureau of Statistics estimated that over one million Australian employees changed employers or the businesses they ran in the year leading up to February 2018, and two thirds of those employees left voluntarily.
Taking an industry specific look, turnover rates during this time were particularly high in the hospitality (16 per cent), administrative services (12.3 per cent) and IT, media and telecoms (11.9 per cent) industries…
Recruitment company Hays recently found that 33 per cent of companies in Australia had reported an increase in turnover rates over the last 12 months and that 44 per cent of Australian employees are planning to look for a new job in the next 12 months.
Say you're the CEO of a SME with roughly 40 staff on board. The average salary sits at about $70,000, that's around $33 per hour. If ten of your staff resign (that's 24 per cent of your workforce), that's going to cost you a whopping $203,449. Think about all the other things you could spend that money on: training and development opportunities, new facilities, or many, many, many cups of coffee."2
Retention Incentives
So, as an HR manager in Australia, you might be interested in learning about any incentives that reduce onboarding costs, transition costs and staff turnover rates?  All three scenarios can be affected by providing opportunities for training for new hires, new skills training required for a transition, or incentivising staff to stay in their role via on-going, professional development training.
As one of the leading professional development training companies in the world, PD Training (PDT) has created a brilliant training solution that is very cost effective and solves the three problems outlined above with regards to new recruits training, transitional skills training and retention incentives training.
Growth Unlimited Memberships  
For one low annual fee, staff members can attend an unlimited amount of publicly scheduled, instructor-led, professional development training courses for 12 months.  Members receive the complete classroom experience including personality profiling, courseware, pre-and post-course support and lunch and AM tea.
With over 200 courses on our schedule, your staff can find and attend the specific courses required for their onboarding, transition or retention requirements.
The Growth Unlimited Membership is valid for 12 months from the date of purchase and PDT offers a monthly payment plan as well to make the decision-making process easy when investing in staff development.
Memberships can be purchased for a single staffer or for teams of 5 and/or 10 staff.  If you have more than 10 staff who require this type of professional development incentive, then PDT is happy to quote on your specific requirements, so please just contact us directly.
PDT currently offers the Growth Unlimited Memberships in Australia and New Zealand.  Individual memberships start at AU$242 inc GST per month in Australia and NZ$253 inc GST per month in New Zealand.
With PDT's normal RRP of AU$726 inc GST per 1-day course in Australia and NZ$764.50 inc GST per 1 day course in New Zealand, you can calculate the awesome price leverage you can achieve when investing in 5 or more courses for new or existing staff members!
Please visit our website or contact PDT on 1300 121 400 or email [email protected] to learn more today!
Sources: