Course Outline - ODi Thought Leader Networking Events – Brisbane
Download ODi Thought Leader Networking Events – Brisbane Outline
Foreword:
March 21st 2018 Brisbane ODi HR Thought Leader Networking Event

Duration 90 Minutes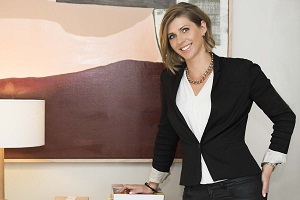 Melissa Marsden is a unique blend of left and right brains. A talented interior designer with over 15 years of high profile projects under her
belt, she underpins her design philosophy with an acute awareness of the realities of operating a business; the people and the finances, ensuring that her projects deliver proven outcomes for her clients whilst delivering on their unique business needs.

As the Chief Creative & Director of MARSDEN Collective she transfers her keen interest in educating clients on the opportunities of instilling the organisation values into the physical workplace and creating a healthy environment that not only benefits employees but also the business.


Melissa's extensive experience lies not only in workplace design and strategic business consulting, but also in airline lounges, hospitality, multi-residential and shopping precinct projects.

Melissa has been recognised in the esteemed Telstra Business Women's Awards, for her work into the importance of Workplace Strategy, securing her a finalists position in the 2011 Nokia Business innovation and Young Manager of the Year categories, and more recently in the 2016 Telstra Business Women's awards as a Young Entrepreneur. In 2017 she took out the 24 th spot in the Business New Young Entrepreneur Top 40 under 40, Melissa is well-regarded amongst both her peers and clients and has worked with clients from global airline Air New Zealand through to the Australian Council for the Arts, Brisbane Airport Corporation and accounting firm Williams Hall Chadwick.
This 90-minute Thought Leader networking event includes refreshments, time for networking, an educational speaker and a facilitated discussion to underpin the learning.


This evening's event will include the following sessions:
ODi Thought Leader Networking Events – Brisbane - Lesson 1
Member Networking 5:15pm to 5:45pm


Welcome;
Meet fellow Certified ODi Members and introduce yourself and your business;
Synergy Seeking – building member collegiality and referrals.

ODi Thought Leader Networking Events – Brisbane - Lesson 2
Welcome 5:45pm to 5:55pm


Welcome;
A brief introduction to ODi and its mission;
Speaker introduction.

ODi Thought Leader Networking Events – Brisbane - Lesson 3
Guest Speaker 5:55pm to 6:55pm


If you knew that a decision you were making for your business could constrain its future potential, would you do it? Surprisingly business leaders make these decisions unknowingly every day. This decision impacts your two most expensive business assets; property & people.
When business leaders define their corporate strategy, often the last people that they would think to consult about its execution would be their workplace designers, and fair call. Traditionally the role of the designer has been to put this many little boxes into the big box, however there is a new style of design philosophy evolving, one that takes a far more holistic approach to creating a workplace that embodies your organizations strategic plan and infuses every element of the physical environment with it. Creating a space that influences and guides the specific behaviors needed to execute that vision.
The design of our environment presents us with an enormous opportunity to influence the behaviour that occurs within it. Strategic change can lead to cultural change, requiring a new set of values and behaviours… Organisational change is far more likely to succeed when partnered with changes in our physical environments.

ODi Thought Leader Networking Events – Brisbane - Lesson 4
Discussion Panel & Activities 6:25pm to 6:55pm


There will be a discussion panel to explore participants experiences around this evening's topic and provide the opportunity to ask the speaker questions.
Where appropriate the speaker may facilitate activities to enhance participant's learning.

ODi Thought Leader Networking Events – Brisbane - Lesson 5
Session Wrap Up 6:55pm to 7:00pm


Session Consolidation;
Thank you;
Close 7:00pm.