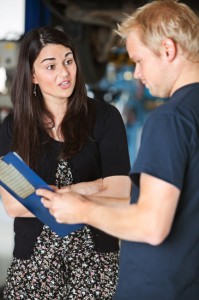 The first thing I am always faced with when I run a Customer Service Training Course at pdtraining is how very few people and companies have a detailed picture of who their customers are.
If you are looking to train in customer service, consider using Customer Service Training Course delivered by pdtraining in Brisbane, Parramatta and other cities in Australia.
Without a clear description of your customers how can you plan and structure customer service systems that will have the desired effect?
" to exceed expectations"
A great place to start is to write a detailed description of your customers, what they look like, where they work, what their job titles are, what demographic group do they fall into, their sex, their communication style, their age etc.
You can expand on this with questionnaires or a survey, what do they like? What are their dislikes? How do they prefer to be communicated with? When are their birthdays? Are they married? Do they have children?
From this a customer service plan can be targeted directly at the people that matter in your business and will have the desired effect.
Its simple really isn't it. When you are wondering how your customers would like to be treated in certain situations rather than assume, ASK them!
Adam Palfrey pdtraining Customer Service Trainer
Pdtraining delivers 1000's of professional development courses each year in Brisbane, Sydney, Parramatta, Melbourne, Adelaide, Canberra and Perth, so you can be assured your training will be delivered by a qualified and experienced trainer.
All public Customer Service Training courses include am/pm tea, lunch, printed courseware and a certificate of completion.  Customised courses are available upon request so please contact pdtraining on 1300 121 400 to learn more.