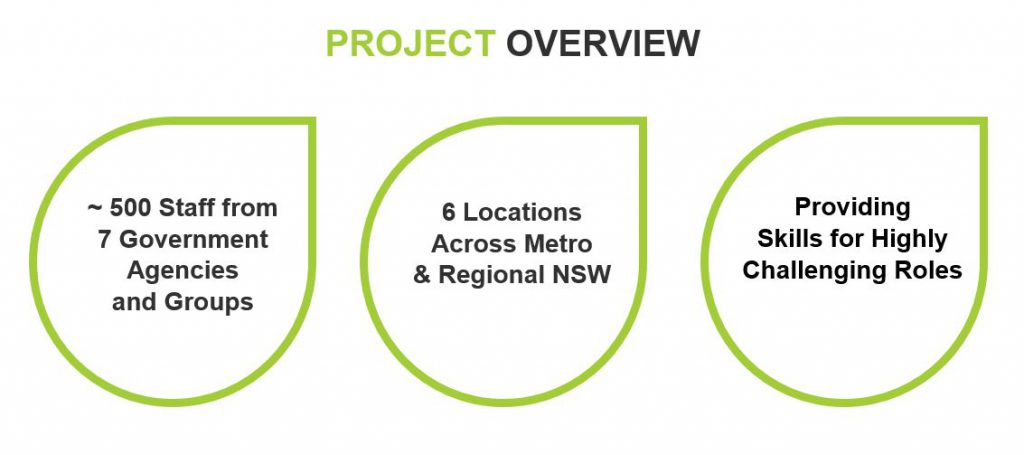 The continually changing needs of our communities and growing populations necessitates the continual development of infrastructure such as dams, roads, pipelines, tunnels and bridges in rural and urban areas.

With development comes the need to use existing land in different ways, unfortunately this often requires the need to compulsorily acquire people's homes and businesses.

Compulsory Property Acquisition is the official term and sounds like a clinical process. In a practical sense it means one person needs to walk up to another person's family home, knock on the door, and explain to them that their house is being bought by the government and demolished… and that they need to move out by a certain date.

Pause for a moment and consider the challenging situation from both perspectives. The homeowner is living their life in their family home blissfully unaware there are plans afoot to displace them without their choice or control of timing – completely disrupting and displacing their lives. For most people it is up there with the most distressing and shocking news they can receive. For the other party, a government employee, they knock on the door and deliver this tough message, then manage many homeowners through the entire stressful process every day of their working life.

The emotions are high, the empathy is real, and the situation is draining for all concerned.

This is the scene for an outstandingly successful blended learning initiative delivered by PD Training (PDT) to NSW government, led by NSW Transport and delivered to the Compulsory Property Acquisition team across all of NSW government.


Compulsory Property Acquisition NSW recognised that to support its staff in these highly challenging roles it needed to provide an holistic professional development solution that addressed both the job skills required for the role as well as looking after the mental and emotional well being of these employees.

The people given this responsibility across the various agencies had been carefully selected and were highly skilled communicators prior to commencing their role. This job skills training was to provide them with specific skills, techniques and awareness to manage the continually challenging conversations with advanced techniques and strategies.
They benefited from understanding how to communicate tactfully to people from diverse cultural backgrounds, socio-economic diversity and their personal circumstances.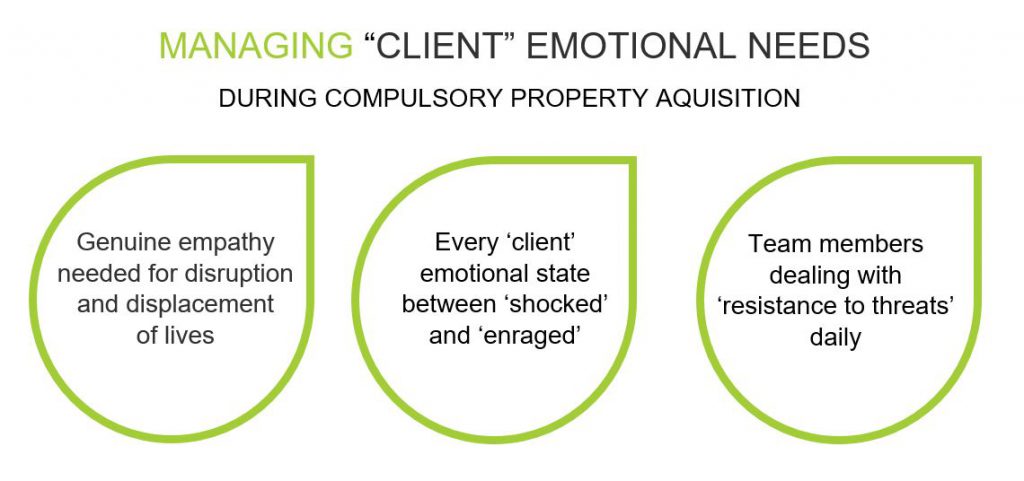 The nature of the role means that every day these team members within Central Property Acquisition are exposed to highly emotionally charged situations, which sometimes included threats to their life or well-being "come back here and I'll shoot you" being an extreme example.

Being the person delivering such a distressing and upsetting message, then having the responsibility to continue to proactively work with the owner or families on an ongoing basis every day takes its toll on a person's resilience levels, and if unsupported leads to a negative impact on their state of mind.

The training therefore needed to provide them with the skills to reframe the situation for themselves and their families, and proactively build and manage their own resilience.

The training was provided to approximately 500 staff from 7 government agencies in groups across metro and regional NSW.

Because such great care was taken to tailor the content and delivery and select suitable expert trainers to facilitate, the challenges were mostly around logistics. Many people were travelling from regional or remote areas to attend training in the central offices. PDT worked proactively to meet the challenges as they arose.

As an example, in one scenario a course was scheduled to run in Newcastle with several delegates flying in for the course, and due to an unavoidable situation the facilitator was unable to make the training day – with less than 24-hours' notice.

The financial cost and internal reputation damage to the initiative was so important to avoid that the CEO of PDT stepped in with only a matter of hours' notice and flew to Newcastle to ensure the training was delivered as scheduled.

Highly interactive and practical training style delivered by PDT in areas such as emotional intelligence, resilience and communication.
Recognising the advanced and unique context of the needs, PDT collaboratively developed customised training courses through a series of meetings with stakeholders from multiple agencies using pilot deliveries and iterations in course content and structure to ensure the course was fit for purpose once delivered.
The training programs were then rolled out on an ongoing basis as a voluntary training opportunity to the Compulsory Property Acquisition NSW teams across the different government agencies.
The ongoing delivery was face- to-face instructor-led training with up to 15 people per session.
After the training, participants were provided with a MicroLearning library – on demand 3-5 minute videos that provided reinforcement and extended learning opportunities to support workers in the field when they required a refresher on techniques to manage situations or their own emotions when faced with challenging situations on the job.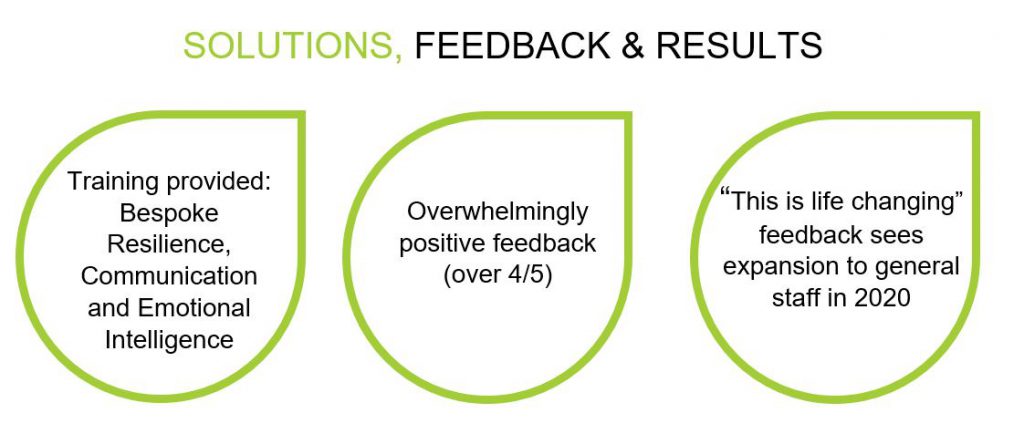 With resoundingly positive feedback the program was extended and is currently being planned to roll out to the broader staff to improve advanced communication and resilience across the broader workforce.

Feedback was collected by the client with the layout below, average feedback scores being 6/7 across the board, most common participant feedback card looking like the table below.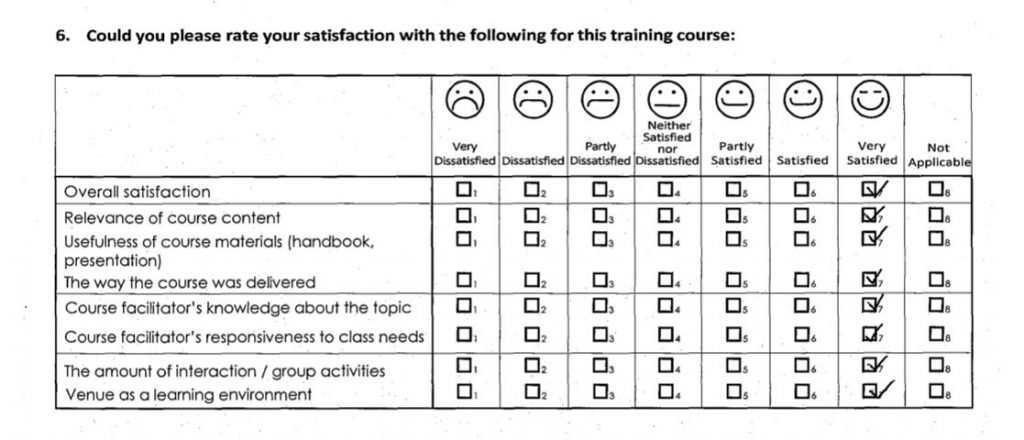 The comments consistently showed high impact, practical learning that is applicable in all parts of life – both professional and personal, the comments below are representative of common the feedback themes.




To ensure project success a range of resources were provided to the client including specialist tools, systems and processes, core tools and support teams.
PROFESSIONAL DEVELOPMENT TRAINING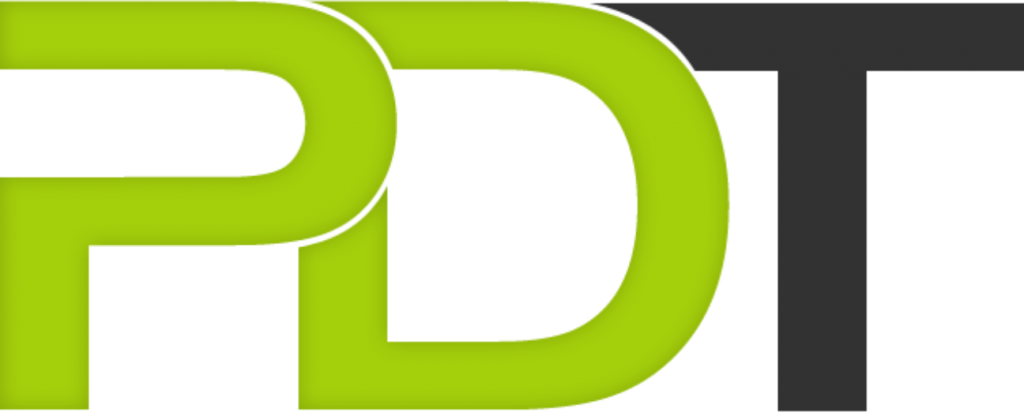 Operations Team Support
Client Relationship Team Support
Instructional Design and Support
Customised Training Materials
Pre-Work Reading and Prep Activities
Post-Work Activities
Post-Course Reinforcement Emails
PEARLS OF WISDOM

Pearls of Wisdom Micro-Learning
3-5 Minute Short Dynamic Videos
Pre-work and Learning Reinforcement
REACH PROFILES

Psychometric Profiles that Highlight Leadership Strengths and Communication Styles
Integration into the Learning Journey
For More Information
Contact PD Training
1300 121 400
Download this Client Case Study Here